Desmond Richardson and TenduTV Added to Our Internet Week Panel on Dance Entrepreneurs!
Just when we thought our inspiring panel of dance luminaries lined up for our Internet Week NY event couldn't be any more incredible, we learned this week that the legendary dancer, choreographer and founder of Complexions Ballet Desmond Richardson will be on panel and Marc Kirschner will not only be on panel, but his company (TenduTV - a worldwide distributor of dance videos online) have joined this special event as sponsors (and we're eternally grateful to them for securing event space for us at DNA Dance - a beautiful space).
This will be a special event for the dance community (June 9, 8-10PM). This is the one and only event to date that seeks to explore how dance entrepreneurs can translate their passion and creativity into thriving tech businesses (online) that will help innovate the dance industry and secure their future when research shows dance jobs (already highly competitive) will be dwindling. You don't want to miss this!
"Dance Entrepreneurs and the Digital Revolution: Can Dancers Make Moves and Killer Startups?" is being produced in partnership with Internet Week NY (sponsored by Yahoo). Internet Week NY is a glorious week-long festival of events (panels, parties, seminars, etc.) focusing on internet entrepreneurs and all things digital media. After RSVPing for our event, you'll want to head over to Internet Week's website and check out their calendar of events for next week (there are literally hundreds).
Dance Entrepreneurs information & RSVP: http://internetweekdanceentrepreneurs.eventbrite.com/
Internet Week NY: http://internetweekny.org (@internetweek)
If you can't make it, we've got you covered. The panel will be livestreamed right here at boysdancetoo.com and will be live-tweeted at Twitter hashtag #boysdancetoo and #iwny so tune in and give us your questions and feedback during the event. You can participate no matter where you are so we'll see you there!
DESMOND RICHARDSON (founder, Complexions Ballet) is recipient of the 2011 60th Capezio Dance Award. Hailed by The New York Times as "one of the great modern dancers of his time," Richardson is a multi-talented artist who has mastered a wide range of classical, modern and contemporary dance genres. Praised for his powerful dancing and singular performance quality, Richardson has been the hallmark performer who has shaped the essence of the Complexions style for over a decade.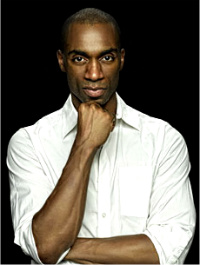 When he danced the lead role in the American Ballet Theatre's world premiere of Othello, The New York Times described him as "one of the most majestic dancers ever to tread the Metropolitan Opera House stage." In 1998, Richardson joined the original cast of the Broadway musical Fosse, for which he received a 1999 Tony Award nomination.

Working in television, film and video in the United States and abroad, Richardson has performed with such musical artists as Michael Jackson, Prince, Aretha Franklin and Madonna. He made his on-screen singing debut in Charles Randolph Wright's 2005 film Preaching to the Choir and is featured in Patrick Swayze and Lisa Niemi's film One Last Dance as well as the Oscar-winning movie adaptation of Chicago. Richardson appeared in Julie Taymor's film Across the Universe and also performed the lead role of Beowulf in her Grendel at the LA Opera and The New York State Theater.

Among his many honors are The Ailey School's 2006 Apex Award and the prestigious 2007 Dance Magazine Award. He is also a recipient of a 1986 Presidential Scholar Award for the Arts and will be awarded the NFAA Alumni award later in 2009. Recently, he and Dwight Rhoden partnered with Diana Vishneva for her one-woman show, Beauty in Motion, at New York City Center, the Orange County Performing Arts Center and in Moscow, Russia. In May 2008, he was one of two dancers invited by the President of the United States to perform at the 60th Presidential Conference in Israel. Richardson appeared on the Fox television hit, "So You Think You Can Dance," as celebrity guest performer and choreographer with Dwight Rhoden.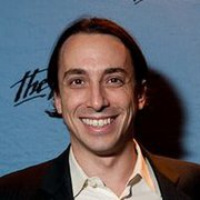 MARK KIRSCHNER is the founder and General Manager of TenduTV, the leading digital network for dance programming. Kirschner oversees TenduTV's content and distribution partnerships, and works closely with industry leaders to ensure both access to and the progress of dance in the digital age. Kirschner executed the first digital licensing deals in the dance field, which recently culminated in the debut dance performances to be made available for download on iTunes in the United States and Canada, an achievement the company recently repeated with its United Kingdom launch.
His work with TenduTV has been featured in major print and online publications, including The Wall Street Journal, The Huffington Post and Time Out Chicago, and he frequently speaks at dance industry events on topics including intellectual property, emerging technologies and digital distribution. He sits on the advisory committees for Dance/NYC and the Dance Films Association.

Prior to TenduTV, Kirschner ran his own digital media strategy consultancy, advising content owners such as the United States Tennis Association and producers of programming for major niche television networks on strategies to prepare for emerging distribution opportunities and revenue models. Kirschner graduated from Northwestern University with a BS in Mass Communications with a concentration in Economics, and received his MBA from Columbia Business School with a triple concentration in Economics, Media and Management.
Called "The place to go for dance" by the UK's Guardian newspaper and "Arts Ambassador for the Future" in The Huffington Post, TenduTV delivers dance programming through a network of nearly 70 of the highest quality digital platforms delivering video today, including iTunes, Amazon Instant Video, Hulu, BestBuy/CinemaNow and Vudu. TenduTV hopes to empower dance companies of all sizes to transport their art from the physical theater to viewers watching on over 500 million connected screens, including televisions, portable video players, mobile devices and tablets. TenduTV's programming is currently available in the United States, Canada and the United Kingdom.
---